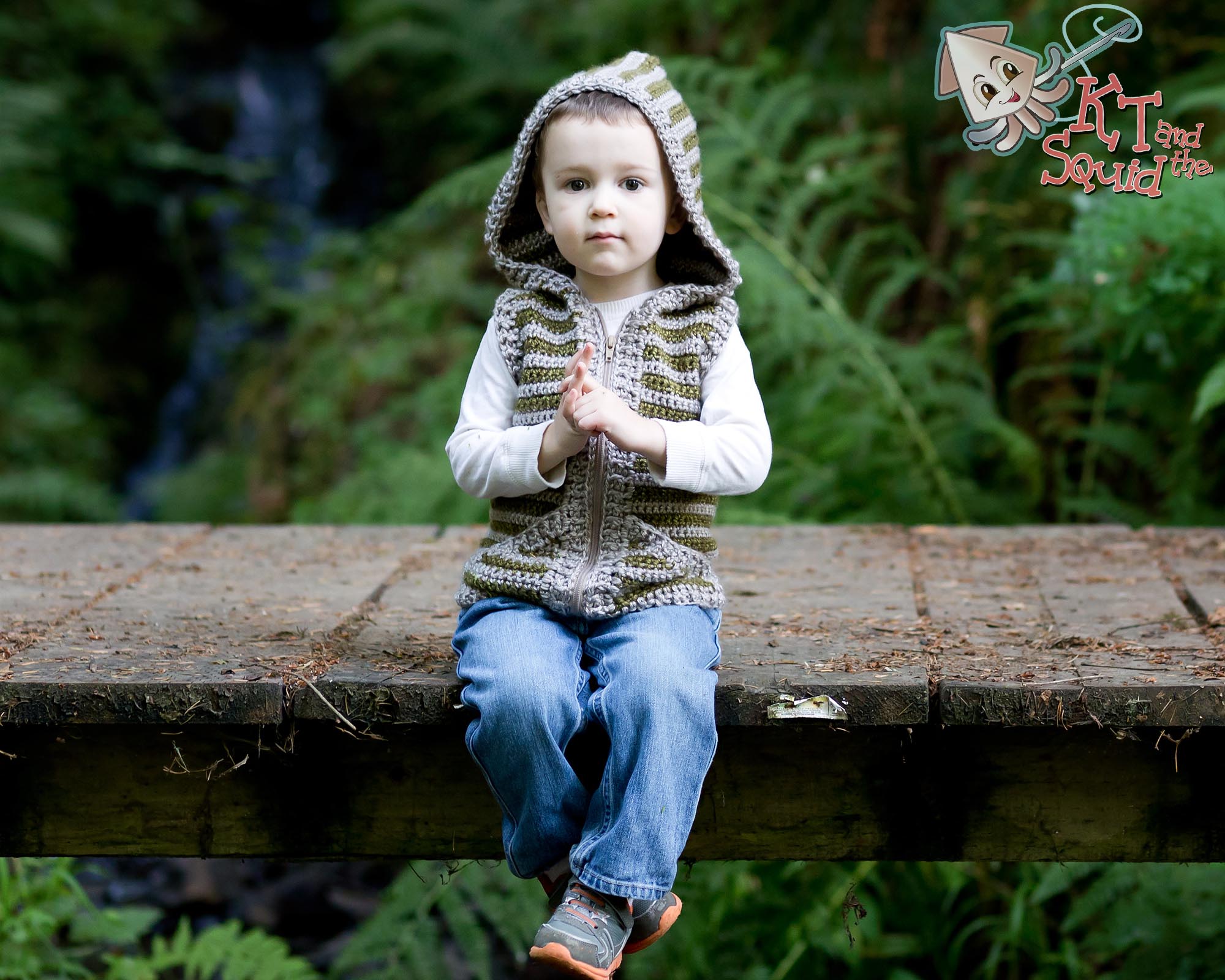 If you've followed me for a while you probably know I make a lot of things for the Squid. You might also know I have a son (aka Spud). Well, he started asking for something and this is what I came up with.
While the Woodland Hooded Vest was designed for my son it makes a cute vest for girls as well. I even made one for the baby girl I'm expecting in a few weeks.
This pattern comes in two different sizing options. Infant's (3 months-24 months) and children's (2 -10). The pattern comes with the option to close the vest with either a zipper or buttons. I've included a simple tutorial on how to do the zipper in case you've never done one before. (it's really not as hard as you might think)
The pattern calls for worsted weight yarn and a K hook. The sample my son is wearing was done in Lion Brand Heartland which I have decided I absolutely love! It's really soft and the heathered colors are amazing! The Spud loves it too 😉
I have decided to make this patter the Pattern of the WEEK for the week of 8/4/14-8/1-/14. Save 25% during this week only!!
**No coupon code needed. Discount is already applied at $3 a pattern. Be sure to add individual patterns to your cart in Ravelry to see the discount.
To grab you copy of the Woodland Hooded vest pick the link of your choice.
Infant
Children